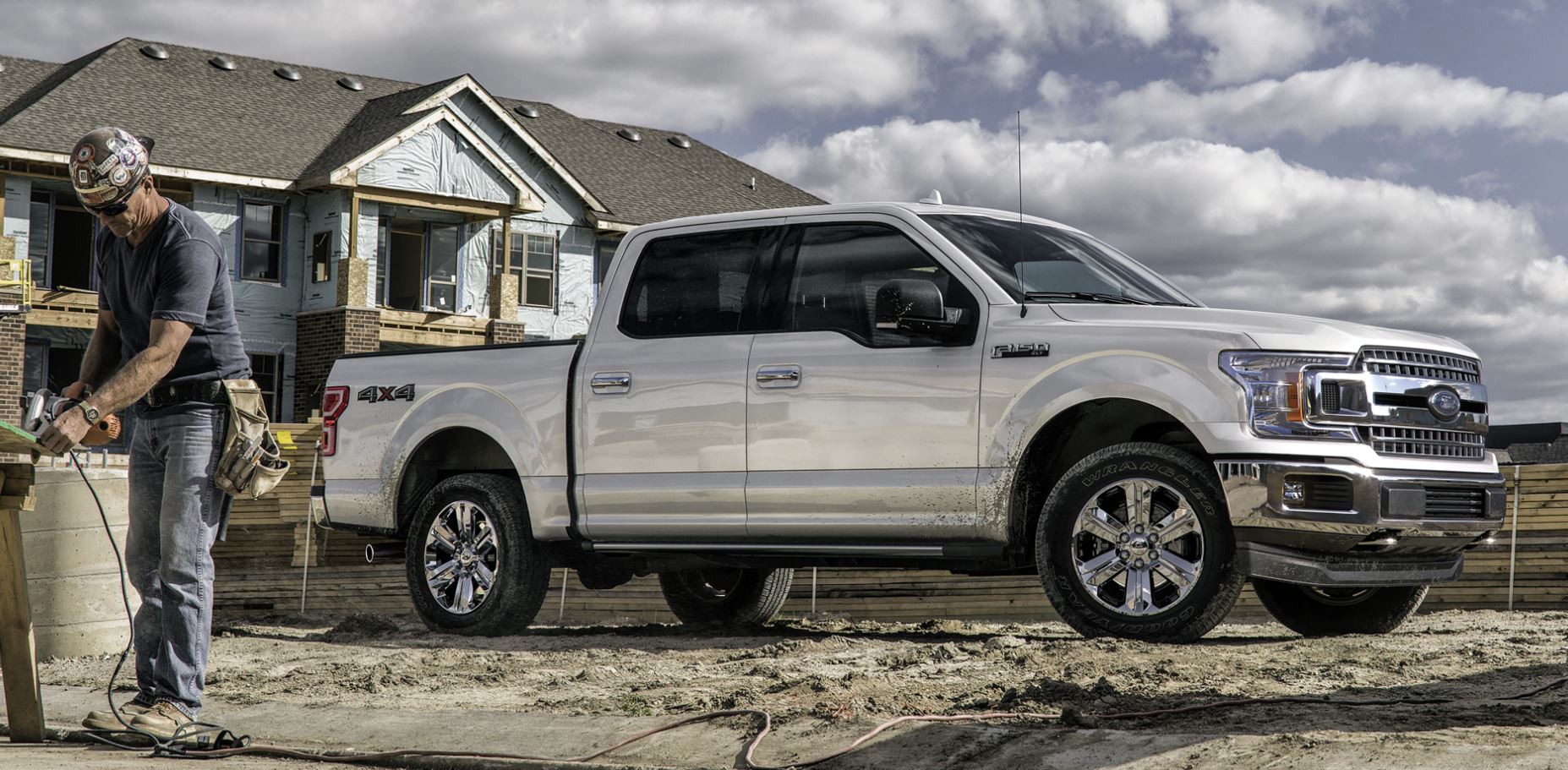 When it comes to pickup trucks, few are as revered as the Ford F-150. The F-150 provides not only a great amount of power and cargo space but a cool aesthetic as well.
The 2020 model comes in a variety of trims, each of which has something unique to offer. Interested in learning more about the 2020 Ford F-150? Then read on. We're going to provide you with a comprehensive guide!
What's the Interior Like?
Let's begin by talking about the vehicle's interior. The interior of the 2020 F-150 offers ample legroom and headspace and can fit anywhere from 3 to 6 people. Whereas the Regular Cab has a seating capacity of 3, the Super Cab and SuperCrew Cab have seating capacities of 6.
As far as upholstery goes, it's available with either cloth or leather. The vast majority of its trims include cloth. However, it can be swapped out in favor of leather if desired. Note that Lariat trim comes predesigned with leather upholstery.
There are quite a few storage compartments located throughout the F-150, regardless of the cab you choose. You'll get not only a glove compartment but also ceiling storage compartments, side storage compartments, and console storage compartments as well.
Note that many of the F-150 trims come with plastic interior components. As such, they don't appear as "high-end" as some other trucks out there. That said, they're still quite aesthetically appealing and have a cozy, comfortable feel to them.
If desired, you can have your F-150 equipped with wooden interior components. The more luxurious trims come with them as a standard.
What's the Exterior Like?
If you know anything about pickup trucks, you know that the Ford F-150 always has an attractive exterior. It doesn't matter what year it is, it's going to stand out among the crowd. The 2020 F-150 is certainly no exception.
This year's F-150 sports a large, muscular body accented by gentle slopes and contours. It's simultaneously cool and intimidating and is almost sure to attract eyes as it passes.
Not to mention, it's available in a wide variety of colors, from blue to red to black to gray and much, much more. So, if you want your truck to look as good as it performs, the 2020 F-150 is a more than viable option.
As far as the truck bed goes, it's available in two sizes: 6.5 feet and 8 feet. Either length is sufficient enough for carrying substantial amounts of cargo.
How Does It Perform?
Like all of the F-150s before it, the 2020 F-150 offers terrific performance. Not only is it suitably powerful for facilitating work-related tasks, but it's also efficient enough to accommodate long road trips and family vacations.
Depending on the trim you choose, your F-150 could be stocked with anything from a 2.7-liter V6 engine to a 3.3-liter V6 engine to a 5.0-liter V8 engine or otherwise. The least powerful engine produces a horsepower of up to 325. The most powerful engine produces a horsepower of up to 375.
Regardless of the motor you choose, you shouldn't have much trouble hauling the things you need. The least powerful engine can tow up to 8,000 pounds at once. The most powerful engine can tow up to 12,000 pounds at once.
As far as the transmission goes, some trims come with a 6-speed automatic, and others come with a 10-speed automatic. Both allow for seamless gear-shifting, enabling you to move from place to place with subtlety and ease.
Put simply, this is an exceedingly high-performing pickup. It's not the most powerful pickup on the market today, but it's no slouch either. Regardless of the conditions that surround it, it will excel.
How Is Its Fuel Efficiency?
Pickup trucks have never been known for their fuel efficiency. In many cases, because they're used for work-related tasks, their fuel efficiency isn't much of a bother. However, if you're going to be driving your pickup regularly, you want to make sure that it's not guzzling gas.
This is where the Ford F-150 comes in. This vehicle gets up to 28 miles to the gallon on the highway and up to 21 miles to the gallon in the city. This makes it one of the most fuel-efficient pickups on the market today.
So, if you're looking for a truck that can commute as well as it can haul or tow, the F-150 is a viable option.
How Does It Handle?
You've learned that the F-150 provides plenty of power. But, you might be wondering: How does it handle? Generally speaking, extremely well.
This vehicle provides one of the smoothest rides among pickup trucks. It rounds corners while maintaining excellent weight distribution. And when it comes into contact with bumps, it staves them off with only the slightest bit of impact.
As far as pickup trucks go, you can't ask for much more. Whether you're using it for work or to get to work, it will respond favorably the vast majority of the time.
Is It Safe?
The National Highway Traffic Safety Administration gives the 2020 F-150 a 4-star safety rating out of 5. So, while it's not considered the safest pickup on the market today, it's not considered unsafe either.
The only safety category in which it's lacking is in the quality of its headlights. And that has more to do with the driver's personal preference than it does with the way that the vehicle can handle collisions.
There are all sorts of safety features available in the 2020 F-150, including but not limited to forward collision warning, automatic braking, blind-spot monitoring, and adaptive cruise control.
What Are Its Trims?
The F-150 not only comes with three different cab sizes but it also comes in a wide variety of trims. These trims differ in a range of areas, from engine size to entertainment features to safety features and more. The more features they have, the more expensive they are.
The most affordable trims are the XL and XLT. These trims offer the smallest engine and are fairly basic in terms of additional features. That said, the XLT has an 8-inch infotainment system while the XL does not.
Next up the ladder are the Lariat and the King Ranch. These trims are built for luxury, possessing everything from heated seats to leather upholstery to push-button starting and the like. Note, though, that the King Ranch provides a little more than the Lariat, offering features like automatic high beams, automatic wipers, and an improved speaker system.
The Platinum and the Limited are considered to be at the top of the food chain. These trims offer features like wooded interiors, automatic tailgates, moonroofs, and massaging chairs. Note, though, that while the Limited offers things like adaptive cruise control, a 360-degree camera, and automatic parking capabilities, the Platinum doesn't.
One more trim that you can opt for is the Raptor trim. This trim is designed more for off-roading purposes. So, if you plan on leaving the street, this might just be the best option for you.
What Kind of Warranty Does It Have?
Though the F-150 is quite a reliable automobile, it still has the potential to incur problems from time to time. Fortunately, it's backed by a fairly solid warranty. While its standard warranty covers 3 years and 36,000 miles, its powertrain warranty covers 5 years and 60,000 miles.
This is pretty much the standard in the industry. You're not going to find much better among pickup trucks.
How Much Does It Cost?
The price for the 2020 F-150 can fluctuate based on a variety of factors, including the trim, the cab, and any additional features.
It starts at $28,745 MSRP. Note, though, that it tops out at over $56,000. That's a lot of disparity from one model to the other, but it gives you an idea as to what you'll be working with.
Some models cost $35,000, some cost $45,000, and some cost $50,000. The only way to know the price for certain is to come in and discuss your options with a dealership. This will help you to identify the model of your choice so that you can narrow the price down as much as possible.
Buy the 2020 Ford F-150 Today!
Does the 2020 Ford F-150 intrigue you? Looking to buy it today? If so and if you're in the Union City area, we here at Taylor Ford-Lincoln are the people to see.
We've got a wide variety of F-150s available. Regardless of your color and trim preferences, we can accommodate them. Come check out our selection today at 2022 Reelfoot Avenue, Union City, Tennessee 38261.
Any questions? Contact us now!